Not all stories are happy. Today I recognize poet Spike Milligan and his poignant poem The Dog Lovers. Briefly, "Terence Alan "Spike" Milligan KBE (16 April 1918 – 27 February 2002) was a British-Irish actor, comedian, writer, musician, poet, and playwright." He is also cited as having a major influence on The Monty Python Flying Circus. See https://mshistorytoday.com/spike-milligan/
While noted for his comedy, Spike Milligan could also describe tragedy. For example:
The Dog Lovers
by Spike Milligan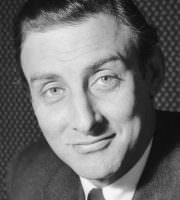 So, they bought you
And kept you in a
Very good home
Cental heating
TV
A deep freeze
A very good home-
No one to take you
For that lovely long run-
But otherwise
'A very good home'
They fed you Pal and Chum
But not that lovely long run,
Until, mad with energy and boredom
You escaped- and ran and ran and ran
Under a car.
Today they will cry for you-
Tomorrow they will buy another dog.
https://www.best-poems.net/spike_milligan/the_dog_lovers.html
My humble haiku response: The Truth Hurts
It seemed right back then
to buy the good life – but we
seemed to miss the point